Therapy/Coaching
My goal as a therapist/coach is to be a catalyst for the innate healing that exists in my clients. I am passionate about creating a safe and trusting environment where clients can experience and explore all aspects of themselves. I provide counseling and coaching for individual adults who desire to effectively create joy and meaning in their lives.
My work is rooted in creativity and spontaneity. I truly believe that people already have all the resources they need to grow and transcend their problems. My job as a therapist is to help my clients access those inner resources.
Years ago, I made a conscious decision to move beyond the prevalent rigid, standardized ways of performing psychotherapy. I wanted to work in a way that honored the inherent creativity of both therapist and client. I had a desire to be free of overly structured interactions so I could focus on therapy as an alive, transformative process rather than just as a method to alleviate unpleasant symptoms. One day I realized that real healing doesn't just fix people and then return them to where and who they used to be; real healing raises them up to new levels of awareness and well-being. From that point on I did not look back. I have now come to the understanding that life is not a problem to be solved, but rather a dynamic experienced to be lived.
Today, I seldom use the same interventions twice as I have found that each person is a unique individual and need not be put in any set, unvarying way of working. My emphasis is on exploring the potential each person brings to the world. I avoid focusing on pathology and instead put my attention on co-creating positive interactions with my clients. Research (and my own experience) has repeatedly shown that the therapeutic relationship is where healing begins, not theories or regimented techniques.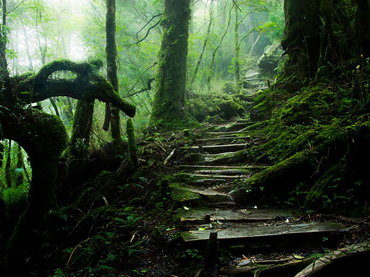 I want my clients to experience more than simply solving their problems, I want them to live transformed and magical lives. To me, psychotherapy is not a "medical model" application that treats people's problems as if they are diseases needing to be cured. Instead, I view psychotherapy as a process of discovery that engages and challenges both client and therapist to become open to the mystery of life with all of its inevitable trials and tribulations.
Making the jump from habitual ways of interacting with the world to cultivating a more spontaneous and alive approach to the dance of life sometimes requires a profound shake up. I am here to assist my clients to shake things up with open, non-judgmental dialogue, intuitive wisdom, and time-tested practical counseling skills (along with a good dose of humor).
For more information or to make an appointment, please call  (803) 226-0190.
Every session is unique and catered to the individual and his or her specific goals.

For sessions to be most effective the client must be an active participant, both during and between the sessions. People who obtain the best results are willing to take responsibility for their actions and diligently work towards self-change.

Confidentiality & Privacy Policy
Professional ethical standards and laws help guide the relationship between a client and a psychotherapist, and information cannot be disclosed without written permission. Your privacy and confidentiality are very important to me and I work at providing a safe and confidential environment for all clients. There are only a few exceptions to confidentiality, and these include suspected child abuse, dependent adult or elder abuse; if a client is threatening serious bodily harm to another person(s); and, lastly, if a client intends to harm himself or herself. In any of these situations, there will be discussion about how everyone's safety can be ensured, including notifications (i.e., suspending confidentiality) and actions as required by law in order to help affirm safety.

I have a doctorate in Counseling Psychology and am a Licensed Professional Counselor in the States of Georgia (Lic. No. 6036) and South Carolina (Lic. No. 5158).